Jurassic World Tray
$

200.00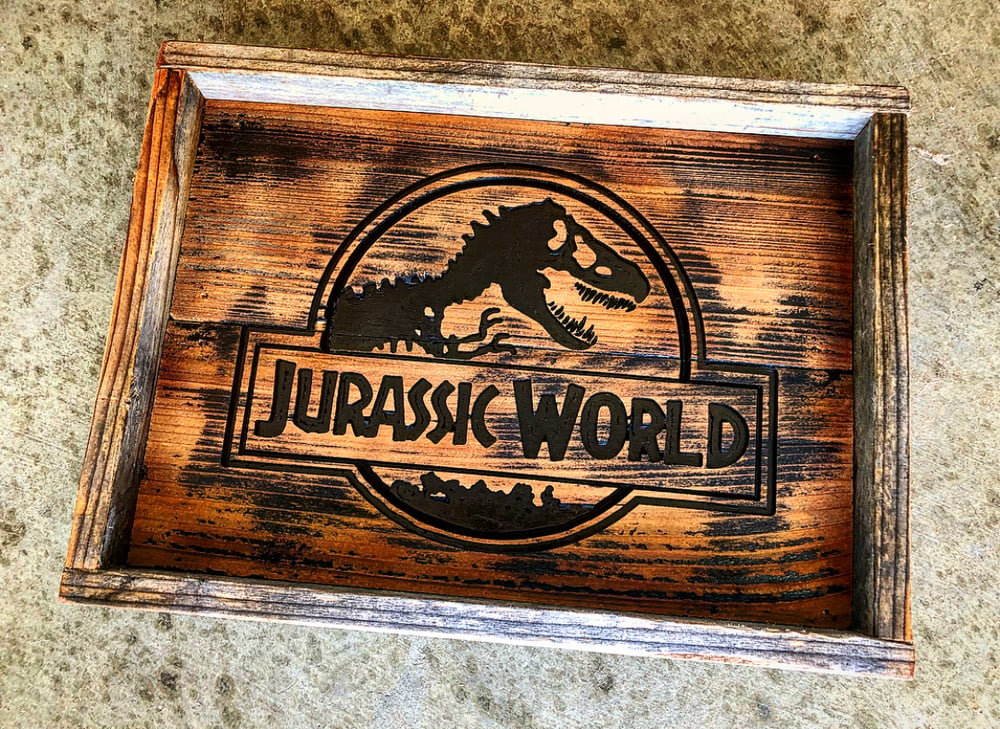 Do you love Jurassic World? Do you want to make a Jurassic difference in the lives of two amazing children battling cancer? Now is your chance to grab a limited edition Jurassic World Wooden Dump Tray. 105% of the wood used to make these trays, comes from prehistoric fossilized T-Rex Wood only available from Solano Count California. Not really! But that would be cool!!!!!!
$50 from each sale will go towards cancer treatment for two Solano County kids.
The Jurassic World Dump tray is the perfect place to put your belongings after a long day of raptor training. Never lose track of your keys, wallet, or cellphone again.
If you're interested in donating to Kyra and Braylon directly I have listed links to their GoFundme accounts below:
https://www.gofundme.com/FightForKyraAndSeth
https://www.gofundme.com/FundForBraylon
Thank you for your continued support of CullyPratt.com and for helping these two great kids!
If you are interested in an international shipping quote please contact us. Each tray is made to order so please allow 2-4 weeks for your tray to ship.
Share